Vladimir Zakharov
The most effective dates that I have been applying myself for several years to start my top projects.
On one of those days, I created my favorite project «ShengWang Club», which subsequently has brought many positive changes for its members.
Three Winning Dates are personal dates to conduct a certain action and become unstoppable.
Those personal energetically strong dates help to get a powerful and lasting effect in the business, as well as in personal affairs. They give clarity in thinking and advantage in achieving goals.
If you run a business, you will get dates that are the most effective to work on the business. For short-term and long-term strategical planning.
If you build a career, you will get dates that are the most suitable to develop a strategy for career development as well as for conducting a certain action. And also, you can get an answer to the question, "What should be done to become indispensable for the company and the employers? Even if half of the staff is fired, you will be the last to go."
Use those dates for your big wish, an important call or conversation, that can change your entire life and make it more diverse and happier.
If nothing is planned on this date, then use it for productive thinking.
And the thing I like the most
about Three Winning Dates is the simplicity of their implementation.
You use THE WHOLE DAY.

You don't have to decide which hour to choose.
You don't have to bother which direction to turn yourself.
You just have to do something important.
You can do whatever you want on this day!
And this action is going to be life-changing!
You can get Three Winning Dates
for the whole year Right now!
There are just a few steps left:
Click on the "order" button.
After that, you will receive a request form in which you must enter the date and time of the birth of the person for whom you make the calculation. The calculation is made based on the time indicated in the form. There will not be recalculations.
Then you will receive by email a ready-made pdf-report with calculations and recommendations in three to five days.
Apply them and get incredible results!
Personal three winning dates price
47 USD (39 EUR)
Story of the implementation of three winning dates from one of my students:
- I asked Svetlana to step forward and share her experience of the implementation of the three winning dates technique and then make some comments on it.
- Hello! I'm completely new to this, I attend such training for the first time. All I had a month ago is one of the three winning dates seminars. I had an idea of creating one business and I didn't want to use my resources for it at all.
And then accidentally I came across the three winning dates. I didn't know for sure what to do with them. I even contacted customer support service. I just told them that I have this date and I don't remember what to do with it.
I picked up a random moment on this day, I didn't choose a specific hour, I didn't use any pictures. Simply by using this date, I sat with my back facing the right direction and wrote to the person, which, let's assume, doesn't owe me anything, we just know each other quite well. I described my idea in the online chat, just like that:
"Hello, I have such an idea…". He asked me: "And what do you want from me?". I said that I need a budget and his opinion about this idea. He said, "Okay, I like it" and disappeared after that.
He didn't appear on this day. As it turned out I caught him during a long plane flight.
On the next day, I chose everything I knew and that was the Gates. That is why I decided to choose the Gate of Birth. I set back towards it and wrote him again. He was on a plane again. He asked me, "So, what do you need?". I wrote a specific amount of money. I didn't make any promise about the return of the investments or anything else. He said okay and by the end of the day, I had the budget.
- Svetlana, as I understand there were 3 stages. In the first stage, you used the three-winning date without choosing time.
- Yes, I didn't choose it. I started at 11 o'clock. Everything happened during 5 hours – idea, planning, message, and result.
- Great! And on the next day, you chose the two hours, right?
- Yes, everything I knew was the Gate of Birth. I didn't even count green stars.
- So, you simply used the Gates, because, after all, Qi Men Dun Jia is the art of Mystical Gates that hide Jia, right? There is a lot of information at this training - nuances, cunning moves, the power of the Gates, Stars by seasons or Palaces, and so on. But experience has shown that even if you are not going to use them all - use the right door, not a good one, because we do not divide doors on good and bad, just use the right Door. For example, for money, we use the Sheng Men Door, the Gate of Birth. And you will get the result.
- It just seems to me that if I knew all the details, even the number of stars, then I think that with all this knowledge I would have fewer chances, to be honest. Find the right time, pick up a minute, and, after all, you have to be willing to sit down at the computer, and do something. But it is different on the level of using only doors and dates, that's all I knew and that's all I had.
- In my experience, when I choose a date for a client and can't make a decision in 10 - 15 minutes, I stop doing it. First, you need to apply Qi Men. Second, even if you have a bit of knowledge, you still get the result. The third conclusion: The best is often the enemy of the good. Thank you very much.
About the Author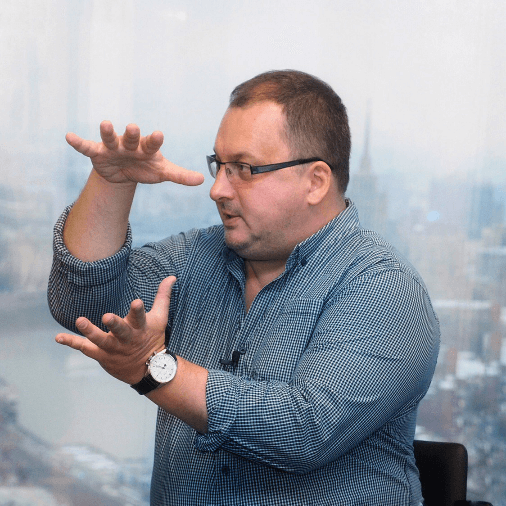 Vladimir Zakharov is a Feng Shui expert with 20 years' experience, Doctor of Chinese Metaphysical Arts, and Dean of the Faculty of Metaphysics of the European Institute for Interdisciplinary Research and Education (Germany).

He is a licensed instructor of the Academy of Chinese Metaphysics Mastery (founder master Joey Yap, Malaysia), and the author of courses on Bazi, Feng Shui, and I-Jing.
Vladimir Zakharov gained his knowledge from internationally recognized Feng Shui masters in Singapore and Malaysia. He has a Feng Shui Mastery Diploma and Bazi Mastery Diploma (distinction).
WARRANTY:
DISCLAIMER: The information stated above based on my experience. Please understand these results are not typical, I'm not implying you'll duplicate them (or do anything for that matter). I have the benefit of practicing Chinese Metaphysical Arts for 20 years and have an established following as a result. The average person who buys any "how to" information gets little to no results. I'm using these references for example purposes only. Your results will vary and depend on many factors …including but not limited to your background, experience, and work ethic. All business and personal matters entail risk as well as massive and consistent effort and action. If you're not willing to accept that, please DO NOT GET THIS BOOK.
To contact us, or send a request for consultations or courses
By clicking on the button, you agree to grant permission for processing the personal data, accept the privacy policy and agree to receive agrees to receive e-mail newsletters and advertisements from Vladimir Zakharov's Feng Shui Crazy Journey.