Now is the time when luck is more important than ever.
Luck is energy. If the energy level is high, then luck is with you, if it is low, then the lucky arrow won't find its target.
You can read on this page about the nature of luck, the nature of energy... About methods that help to increase the energy level of a home and a person.
Luck has a cumulative effect... the same applies to energy. Therefore, "Explosive Improvement of Luck" is a club project so that you can track how your life is being changed from month to month.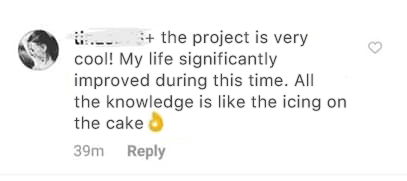 "The Explosive improvement of luck" club is an "all-Inclusive" ticket to the metaphysical world, where your Luck is in good shape and always on your side. And now I'll tell you how it will happen...
Luck, Qi, and… Mind ;)
There is a certain invisible mystical component, which is commonly called luck.
The second component is Qi. The third is the mind.
Many people believe that everything has its rational reasons and there is no such thing as luck...
They say that Qi cannot be touched, therefore it does not exist...
Well, in this case, what is mind?...
What shape does it have?... Is it warm or cold?...
The mind doesn't have any material attributes, but does it mean that its existence should be denied?... ;))
In the same way, we cannot assign material attributes to Qi or Luck, but we see the result of their absence or presence: either "things fall apart", or new opportunities appear.
In Chinese metaphysics, there are tools to influence Luck and Qi levels: Feng Shui, date selection, the art of the mystical gate Qi Men Dun Jia.
How to influence our Luck?
Luck and Qi are two interrelated components, our luck depends on the level of Qi.
Each point in time contains sort of a reservoir of Qi.
The space we live in has some sensitive spots that can be manipulated, just like in acupuncture.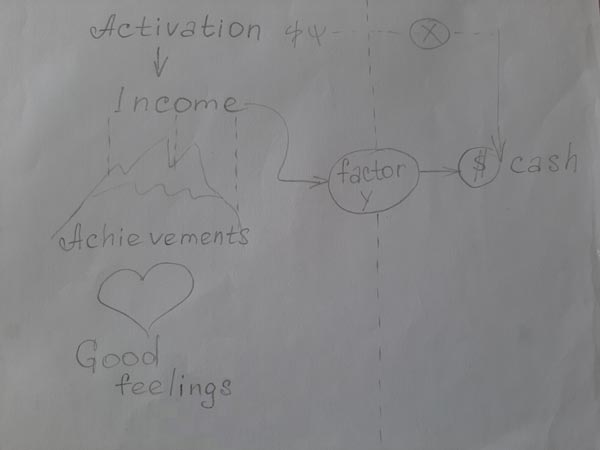 We can calculate energetically strong points in space and time to:
manipulate them by the means of activations to create an energy spike,
use for actions to make the best out of the events we need.
Need-to-know information:
In the Club "Explosive Improvement of Luck", you get ALL the best dates for each month, calculated by professionals from my team.
There are detailed INSTRUCTIONS on how to effectively apply these dates.
And there is more...!!
"All-Inclusive" ticket just for you!
"Explosive Improvement of Luck" club is not only a ready-to-use super-dates that can improve your life in all aspects..
For all enthusiasts of Chinese metaphysics who want to know more about HOW IT WORKS, I share every month "fresh" insights and techniques that I apply myself.
The idea is to get you on the same page…
We'll meet monthly online; I'll talk about the energies of the month and give recommendations on which strategy is better to choose to squeeze every drop of it. I'll also share with you the "topic of the month" - the most exciting Chinese metaphysics techniques.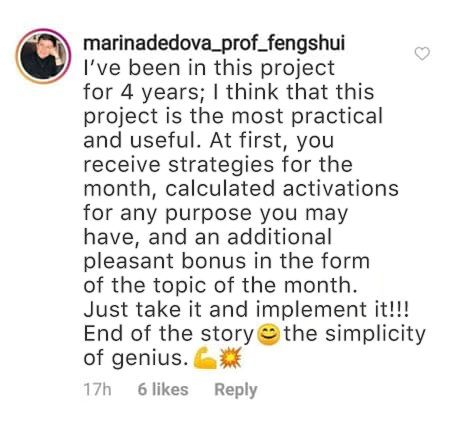 What makes every Efforts Equal To Zero...
It all starts with the person...
The third component, which I mentioned before - mind - the mind or consciousness can multiply any efforts by zero. One can't pour water into a holey vessel...
You can't move forward without it...
without an internal question "WHY?"...
without an "island of inner hope"...
The EXPERIENCE of past success gives us solid ground under our feet.
Therefore, it is crucial to make a STEP forward as soon as possible and get a SENSATION of SUCCESS, which will be built into the neural connections of the brain.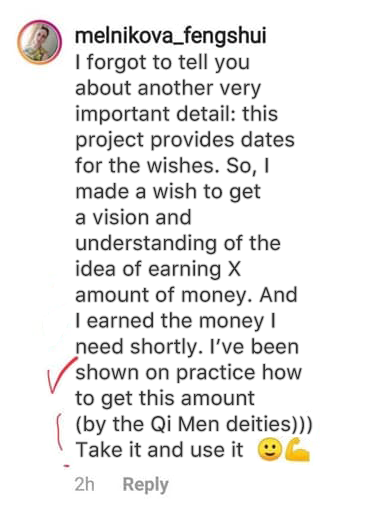 My Dream…
In fact, the club's project has existed for more than 10 years...
It was restructured several times, new options were added...
The Club is a kind of metaphysical "All-Inclusive" ticket, which includes pieces of training, action strategies, and calculated dates for any aspect of life.
I devote attention to this project all the time... every month)
My dream is that everyone could enter an inner circle of Chinese metaphysics…
That's why I make this project affordable… for a while))…