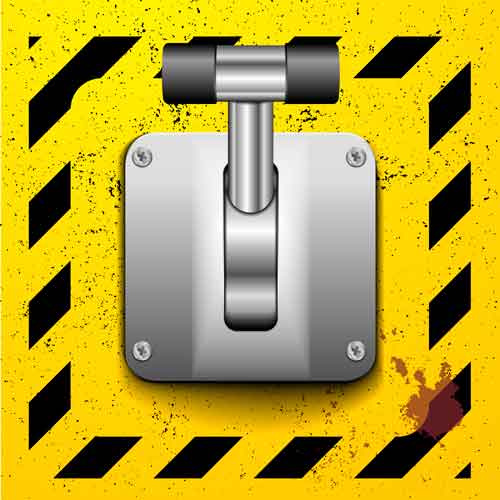 The reasons that bring a person to a Feng Shui expert commonly sound like this:
1. I can't find a partner for romantic relationships
2. Money problems are ruining our family and marital relations.
3. A child does poorly in school and wastes his time online.
4. Sales in our store dropped drastically, or we have lost our best clients.

Typical approaches of Feng Shui consultants to the solution of these problems:
1. To activate the formula of "romance flower" (though this typically has to do with sexual partners)
2. To activate the Flying Star 8 or 9. To do the activation of Qi Men
3. To activate "The Star of Academician" and "The Flying Star 4."
4. To activate the Star 8. To rotate the door in the better direction for the store owner.
But this is only the attempt to TREAT SYMPTOMS.
This type of reflex is an aspirin approach. Most people use aspirin to treat a fever without hesitation. But, what if the fever is a SYMPTOM of a serious inflammation and we should treat the real problem instead of reducing the fever!
BEFORE resorting to Feng Shui, we should make a thorough and accurate DIAGNOSIS.
After that, we can attack the radical reason for the problem with the help of Chinese Metaphysics (CM) techniques.
1. The reason for loneliness can be in unreasonably high expectations or the girl's character. It has to be treated with the help of CM. Alternatively, it could be that she thinks she "doesn't deserve love." In that case, we must reform her conviction.
2. The reason for financial problems can be in the need to change one's location, or city, or country. Perhaps you undervalue your services or have a poor money management or millions of other reasons… And we can change it with the help of CM.
3. The reason for poor study habits may be in that the child is not interested in it. Or his hormones are going off the scale and he thinks only about sex. He may think "my father studied hard all of his life, and it hasn't benefited him. He still takes public transport." Some young people even say, "our concierge has three advanced degrees, and what?" It is necessary to work with them instead of addressing the superficial symptom of "studies badly" …
4. The analysis of a cause and effect tree of the specific client showed that all his business hinged on the close, attentive, confidential relations with clients … he knew the names of their children, wives, and dates of birth.
When business became FORMAL, and transferred to hands of callous managers, all sales failed. It happened because his ATTENTION to the CLIENT distinguished him from his competitors.
The solution is for the business owner to pay more attention to his business and his clients, perhaps by hosting events or meeting them for social occasions. Only after treating the cause should you apply the intervention of Feng Shui to strengthen the result.
Complexity is about finding:
A. root causes
B. practical methods of eliminating those root causes
C. strengthening those methods using CM methods as an art.
And not a single Feng Shui course studies this FULL-SYSTEM (3 steps, the reason, intervention, strengthening).
Not a single master.
Not in a single country.
And I am 100% sure in it.
Many of them are good at Feng Shui techniques.
But, no matter how good a key is, it is not a drill bit. Trying to drill a wall with it will not give you the desired results.
It is necessary to understand that the right tool is necessary to complete any task. Otherwise the results will be poor or moot.
Have you read the obscure phrase in the header of my site fengshuimillionaire.com?
Change the cause, change the result…
You could read this as "from the world of consequences we move to the world of reasons."
This site of mine appeared in 2010 … after two months of seeming idleness on my part… and after intense reflections with a notebook and a pencil in my hand…
For two months, I was drawing trees of "current reality", looking for the "root causes" and was drawing "Future Reality Trees"…
As a result, in October 2010, I founded my new online business around Chinese metaphysics … the rest, as they say, is history.
Have an excellent Feng Shui!
Vladimir Zakharov
P.S. Several statements from the causal world:
There is no question, no answer. No movement, no response.
Everything that happens has a cause.
And that cause is of the same order as a consequence.
20% of causes are responsible for 80% of consequences.
There are three things needed for fire burning: the wood, the spark, and the oxygen. If you want to eliminate the fire, it is enough to eliminate any of three reasons.
P.S. Want to be the first to get the latest content?
Sign up for our weekly newsletter and receive the latest news from Vladimir Zakharov.