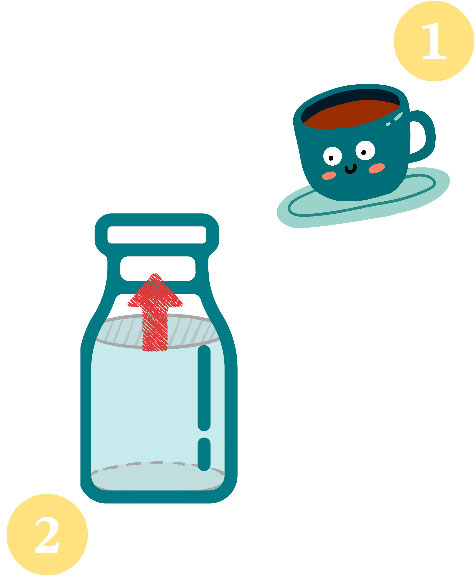 Today's story is about… bottle and a cup.
The topic may sound a little bit odd,
and a general idea may not be that obvious.
Nevertheless, it all relates to financial capacity.
For instance, imagine your financial capacity takes the form of a cup (1).
It does not matter how much water or other liquids you have…
even if you have 10 times more water than one cup can hold.
The cup will not be able to hold it all – the excessive amount will pour out.
The same relates to income or turnover.